Jigme Namgyel Engineering College joined the nation in celebrating the joyous occasion of 14th Coronation Day. We offer our heartfelt prayers and sincere wishes for His Majesty's good health and happiness.
Coinciding with the day, the college marked its 4th College Annual Sports Day along with a food festival and cultural program in the presence of Hon'ble Dasho Drangpon from the Royal Court of Justice, Samdrup Jongkhar as the Chief Guest.
The day began with the offering of Butter Lamp, Marchang offering, Zhabten for His Majesty's long life, and the National Anthem. The events on the day included various sports activities, traditional mask dances such as Drametse Ngachham, Wangzhey and some cultural programs performed by students.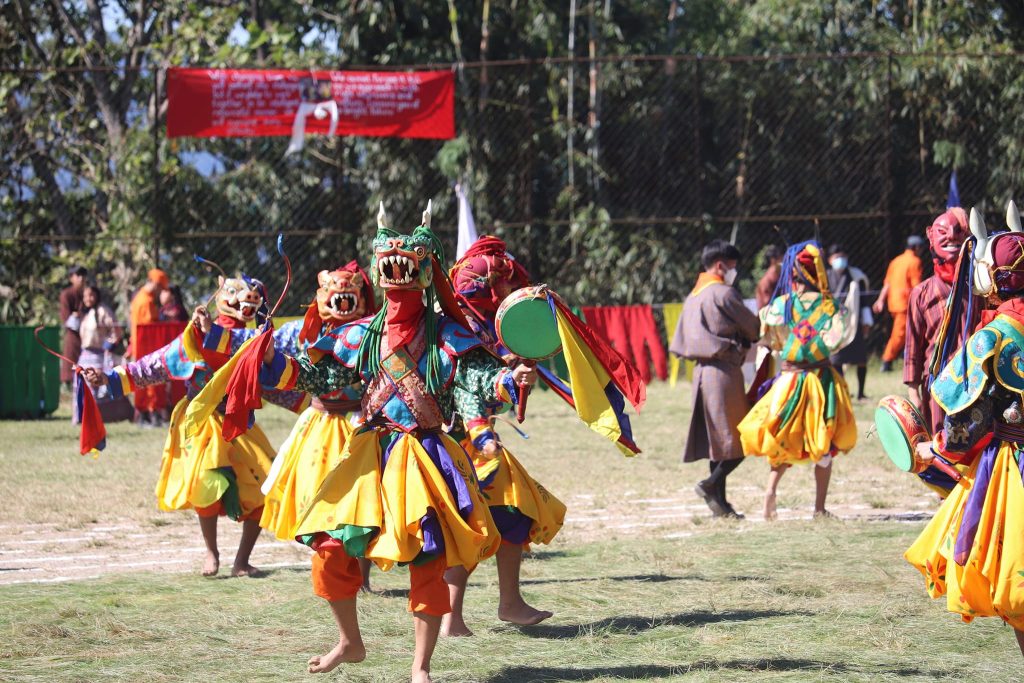 This occasion could also showcase a food festival and observed eco-friendly practices such as the usage of hand-made cups, bamboo plates and banana leaves.
The College would like to again make deep aspirations and prayers for a long and prosperous life for His Majesty the King. May we all be blessed with immense joy and happiness under the reign of His Majesty.