CENTER FOR APPROPRIATE TECHNOLOGY
ABOUT CAT
Jigme Namgyel Engineering College is one of the constituent colleges under the Royal University of Bhutan. The premier college was founded in 1972 and offers various diploma level programmes since its establishment (1974). Currently the College offers eight different programmes, namely B.E in Power Engineering, Diploma in Civil Engineering, Diploma in Electrical Engineering, Diploma in Mechanical Engineering, Diploma in Computer Hardware and Networking, Diploma in Electronics and Communication Engineering, Diploma in Surveying and Diploma in Materials and Procurement Management.
Beside the academic programmes, the College provides other professional development, consultancy and community services, through construction materials testing and certification including applied research. In addition the College is working for the appropriate technology, which would be more sustainable and affordable for the society in preserving the agricultural and other related products. With this motive, college had established the Center for Appropriate Technology (CAT).
Although the CAT was set up in 2011 it was formally recognized in 2014 by the Research and Innovation Committee of Royal University of Bhutan. This center will serve as one of the key assets in providing knowledge and technical help for eco-friendly and culturally appropriate development in the region. In its commencement the Center was started as a collaborative venture between JNEC and Samdrup Jongkhar Initiative (SJI). SJI is a civil society organization, based at Dewathang, focusing in the improvement of the living standards within Samdrup Jongkhar district, in line with Gross National Happiness (GNH) principles.
VISION & MISSION
Vision
A leading center of sustainable and environment friendly appropriate technology in the region aimed at enhancing the living standard of the society
Mission
To promote innovation for developing appropriate and sustainable technology that promote socio-economic growth and to improve living standard of communities.
To develop need-based sustainable, and quality technology to community.
To facilitate appropriate technology related researches and innovations with faculties, students and staff.
To work toward developing partnerships with relevant agencies and stakeholders.
To assist in the transfer of skills and technologies through training, consultation.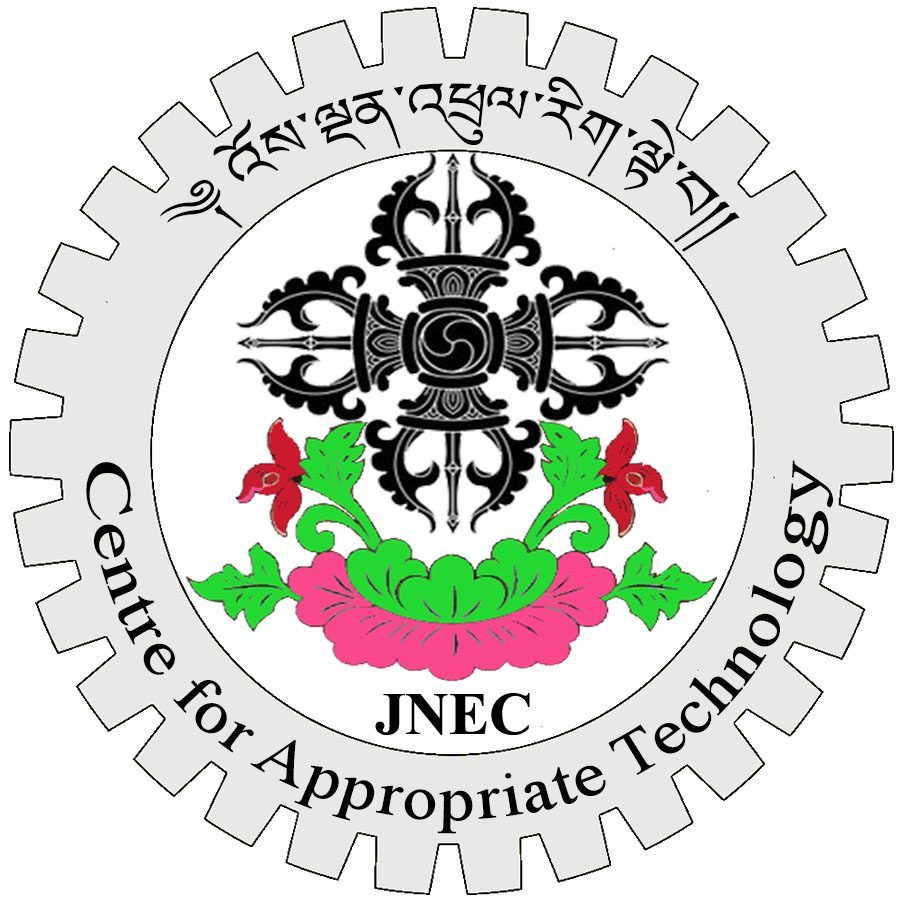 Mandates
Prepare research proposals for internal and external funding and implementation by faculty researchers
Facilitate and coordinates the submission of research proposals and monitor research funded through Annual University Research Grants from University and the Institute by Institute Research Committee.
Edit and publish research reports in the form of the form of Zorig Melong report series and Newsletter.
Prepare and publish research highlights
Organize seminars and workshops
Maintain profile of research and researchers at the Institute and at the national level.