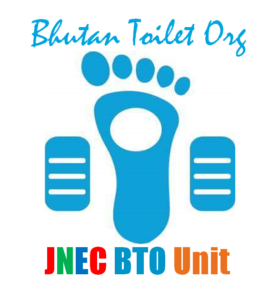 The club JNEC BTO-unit was officially established with positive feedbacks and unwavering support on 28th September, 2017. JNEC BTO-Unit is an initiative of Bhutan Toilet Organization (BTO), with a motive to create awareness and educate on importance on health and sanitation through clean toilets. The club is executed by group of volunteers from student body guided by club advisor and college management team.  The objective of the club is to organize and advocate clean toilet campaign within and outreach of college premise. The club aspires to educate and transform the mediocre minds to work for community clean toilets in the region for safe environment.
Objectives
To maintain Clean Toilet for staffs at the Administration Building as well as at all the Departmental offices including the College Library and IT Building.
Monitor and maintain Clean Toilets for all the Students at the Departmental Buildings.
Advocate cleanliness of Toilets in all the Student Hostels.
Conduct Mass Toilet Cleaning Programs in the Hostels for the students on weekly basis. Every Friday for the Boarding Hotels and every Saturday for the Self-Catering Hostel.
Conduct the Clean Toilet Campaign to the nearby communities in Dewathang and Samdrup Jongkhar.
Update and work closely with the office of Bhutan Toilet Organization and with the College Management or the office of Dean Student Affairs in keeping the Toilets at Jigme Namgyel Engineering College Clean and Hygienic for all.
CLUB PRINCIPLES
BTO- JNEC Unit club aims to contribute to Jigme Namgyel Engineering College (JNEC). It shall maintain the Cleanliness of Toilets in the College campus concerning the user-friendly toilets and advocate the users on the Clean and hygienic Toilet Policy.

CLUB MEMBERS
The new club members will be selected every year, when the new students join the college during the autumn semester based on the individual interest and volunteerism with commitment. All the selected members will be instituted as working group of the club with roles and responsibilities outlined in the terms of reference.