Jigme Namgyel Engineering College, Royal University of Bhutan (JNEC, RUB) is one of the beneficiary partners of the Erasmus+ CBHE Project (Capacity Enhancement in Electrical Equipment Condition Monitoring and Fault Diagnostics (CEEECoM)) along with two partner universities from Europe and Nepal. This is a three-year joint project co-funded by the Erasmus+ programme of the European Union.
The kick-off meeting, kick-off workshop and laboratory and industry visit of CEEECoM has recently been organized from 13th to 15th February 2023 at Aalto University, Finland which is the coordinating partner for the project. During the three days event, the participants were introduced to details about objectives, deliverables, and timelines of activities by coordinating partners and the work-package leader. From JNEC, RUB, three-member teams led by Mr. Hemlal Bhattarai, Asst. Professor who is the project manager for CEEECoM accompanied by Mr. Sangay Chedup, DRIL and Mr. Karma Singye, Lab. Technician (DEE) attended the event and has done a presentation about work packages 2 and 7 which is led by JNEC, RUB.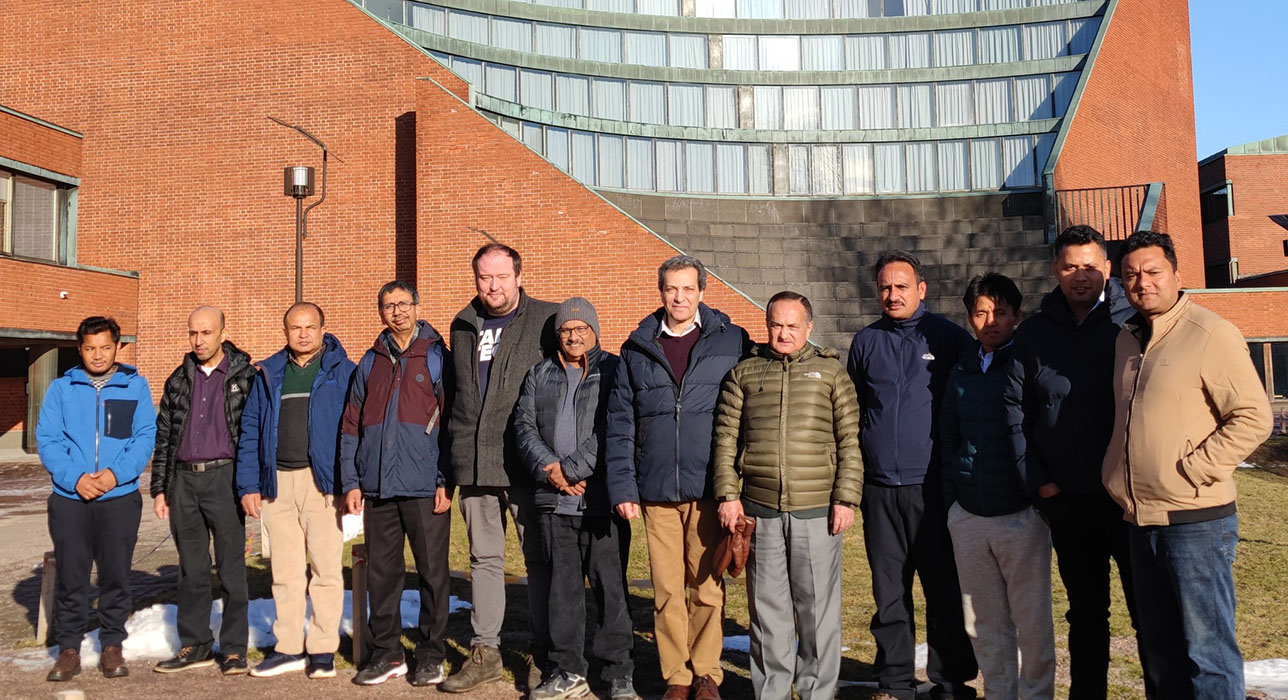 As part of the project, the college will carry out a need assessment survey from utility companies and relevant stakeholders to understand the current situations of electrical equipment in power sectors and develop a curriculum, training resources, and set up a laboratory in the domain of condition monitoring and fault detection. Similar actions will also be done by partners from Nepal.
Similarly, as part of the CEEECoM project, the curriculum framing and enhancement, and capacity building of students and staff would be carried out at a later part of the project. The college would like to acknowledge Aalto University for the overall coordination of the project and also the European Union for funding this excellent and timely project.