Druk Tshongrig Gatoen is Bhutan's first festival to promote entrepreneurship and intelligent business. It is a 3-day long festival of thinking, learning, sharing, and networking with the aim of encouraging an entrepreneurial culture of innovative doers and thinkers. This event will bring together entrepreneurs, thinkers, policy makers, and NGOs to spread the awareness on entrepreneurship, empower and educate Bhutan's upcoming generation of potential entrepreneurs.
On 22 October, 2022 the JNEC-Entrepreneurship and Innovation Centre observed Druk Tshongrig Gatoen (Intelligent Business) with financial support from Loden Foundation with the aim to introduce the concept of entrepreneurship and Druk Tshongrig Gatoen to the students, inspire future entrepreneurs, and celebrate our nation's entrepreneurs and start-up community.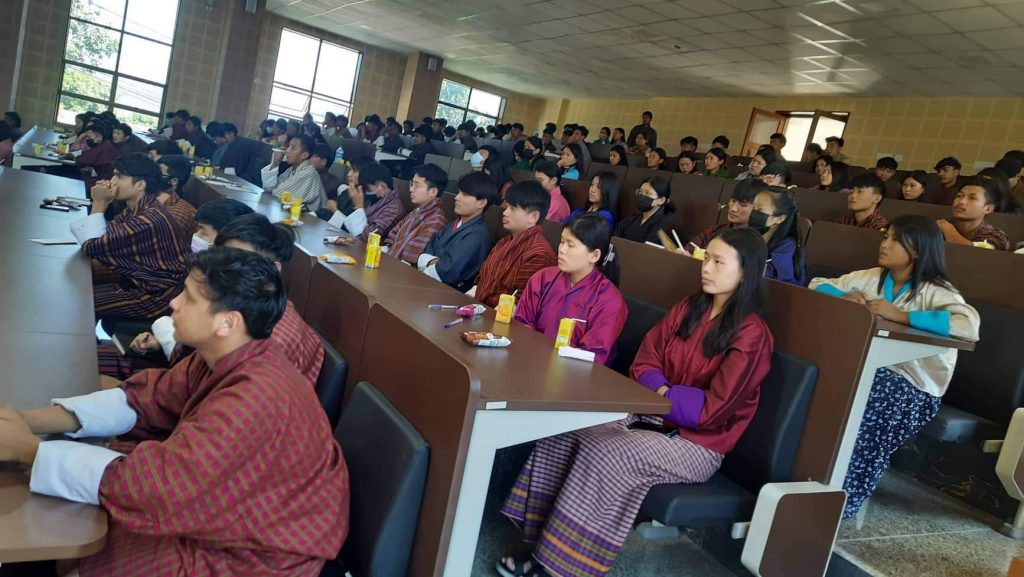 JNEC-Entrepreneurship and Innovation Centre marked this festival with three main event starting the loden impact video, an online webinar by Dr.Jigme Wangchuk, GM of Koufuku International Ltd where he shared on "Taking Action towards Sustainable Rural-Urban Linkages through Dairy Value Chain Intervention" and then finally with two entrepreneurs Ms.Dawa Zangmo (Loden Entrepreneur) and Ms.Ratna Kumari Ghalley ( Incubatee of JNEC) where they shared about their experiences and challenges of their journey.
As said ''Words have power. Sometimes, you heard a speech that inspire you and completely changes your life. It helps you to set goals, spot opportunities and work towards achieving them." Similarly, JNEC-Entrepreneurship and innovation Centre hope that the participants will make a wise use of knowledge and information that were disseminated on 22 October, 2022.
The program was put to an end with a question-and-answer session.
Therefore, JNEC-Entrepreneurship and Innovation Centre would like to thank the organizer, sponsors, facilitator and participants for making this program a successful one and guest speaker for sparing their valuable time.