Happiness and Wellbeing Center was officially opened at the Jigme Namgyel Engineering College on 4th March, 2020 by Dr. Andu Dukpa, President of the College. The inaugural ceremony was attended by Prof. Robert Andrzej LIS and Prof. Marek Mlynczak from Wroclaw University of Science Technology (WUST), Poland along with the Deans and members of the Students Affairs team.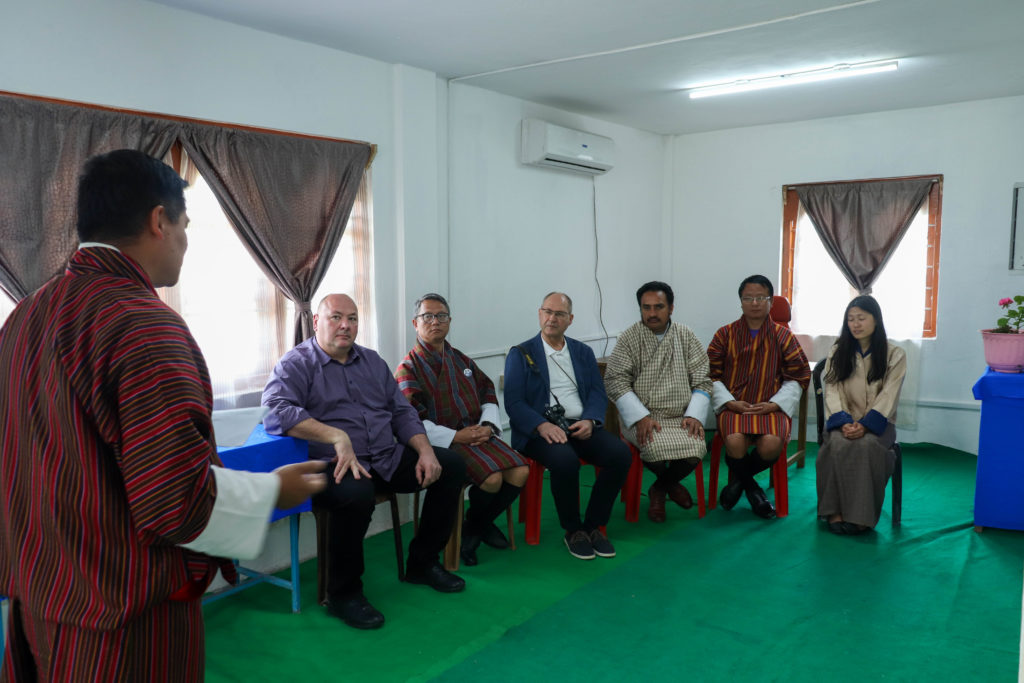 The center is funded by Erasmus Plus programme with an aim to enhance mental health, counselling and wellbeing support for the University Students in Bhutan.
Apart from counselling services the Happiness and Wellbeing Center will provide opportunities for students to build skills, enhance insight and grow resilience. Some of the services that the center will cater are mindfulness, one-to-one counselling, group counselling, programs on insight, and skill enhancement.
The Happiness and Wellbeing center at JNEC will work with the students clubs like JNEC Y-PEER, Yoga & Mindfulness, and Cultural Clubs to coordinate initiate tailor made group courses on need-based themes such as 'Being Bhutanese' 'Leadership of Self' & Working with life challenges etc.