STEM Camp covers 9 schools on completion of 4 days programme in Samdrup Jongkhar Higher Secondary School on 28 March 2023. The programme gave the students an access to hands-on STEM learning tools, introduced and helped them understand STEM better through development of basic applications on Arduino Microcontroller and STEMSEL runlinc controller.
The programme organized with the support of
UNICEF Bhutan
is part of Grassroots STEM Education Outreach Programme. It is towards encouraging rural youths to take STEM studies, girl empowerment in STEM and also creating learning facilities in schools.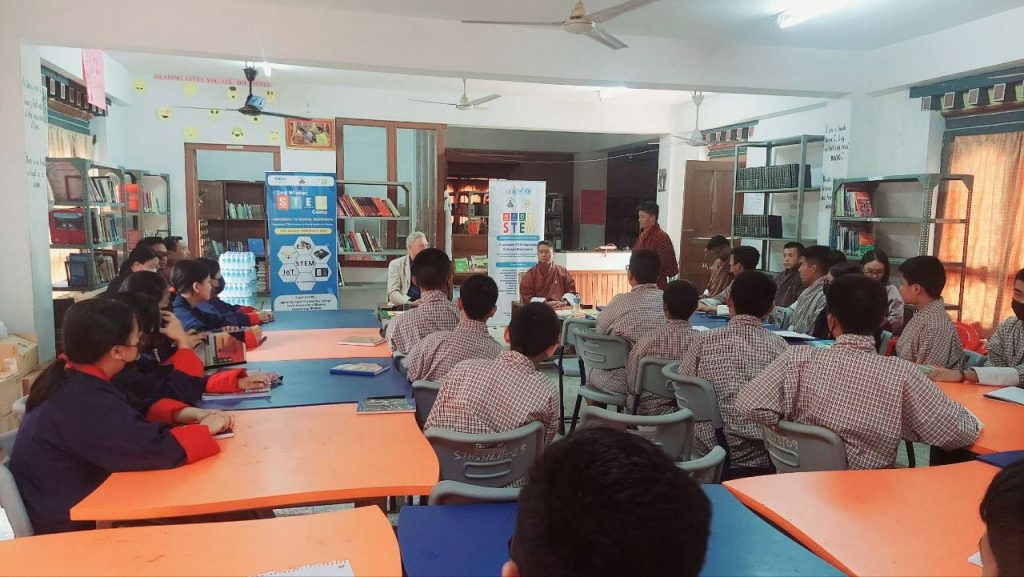 UNICEF officials led by Mr. Geert Poorteman, Education Specialist witnessed the programme delivery for 4 days, 25 – 28 March 2023.
Our sincere gratitude goes out to Principal and teachers of SJHSS for the wholehearted support, participants who exhibited tremendous interest to learn and pursue further.
On completion of 9 schools, 190 girls and 216 boys have attended the programme. The programme will move to final leg at Martshala Central School where 450+ students and mentors will be covered by the programme conducted in respective schools.