Department of Electronics and Communication Engineering
OVERVIEW
The department of electronics and communication engineering was started in the year 2013. It is one of the programme which was well consulted and designed before its introduction. The main guiding principle of this programme is to achieve standards quality and have market for graduates' employment.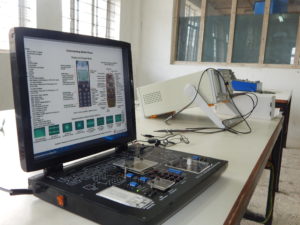 The department has good infrastructural facilitates and is equipped with full-fledged laboratories to cover the needs of Basic Electrical, Basic measurements & instrumentation, Basic Electronics, Analog Communications, Digital Communications, Microprocessors and for electives module. These laboratories not only cater the needs of Diploma in ECE programme but also are adequate to carry out active research and consultancy works in the entire allied field.
Although the department is presently utilizing the infrastructure of Electrical Department, but the proposal for separate infrastructure are submitted and will likely to be developed anytime.
The department strives to achieve in quality graduates by providing good mixed of faculties, infrastructure and state of art equipment. Series of activities will be carried out in-order to provide quality teaching learning environment.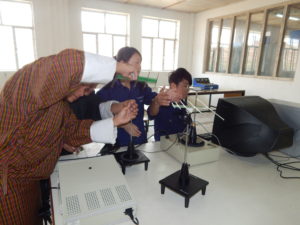 This two year diploma program is designed to serve both students who intend to enter workplace directly and others who plan to enhance undergraduate level study with this base.
VISION:
To provide knowledge and hands on skills in field of Electronics and Communication Engineering.
To offer state-of-the-art technical education in the field of Electronics and Communication Engineering to the students.
To become a centre of excellence in Electronics and Communication Engineering education research in the country and to create the platform for industrial consultancy with Global Standards.
MISSION:
To educate the students with the state of art knowledge to meet the requirements of the stakeholders and suffice the demands of the nation.
To empower practicing engineers with the state of art technology to meet the growing challenges of the industry.
To encourage and carry out research through constant interaction with research organizations and industry.